Evolving to meet changing energy needs
At AGIG, we have a Low Carbon Strategy that seeks to ensure our gas transmission pipelines and distribution networks meet the needs of our customers in a sustainable way.
The Dampier Bunbury Pipeline (DBP) is one of the largest capacity natural gas pipelines in Australia and the backbone of energy infrastructure in the west. Its ability to store and transport hydrogen is currently being explored.
About the Western Australian Feasibility Study
This study builds upon AGIG's investigations into introduction hydrogen into low-pressure gas distribution networks by focussing on the large-scale DBP asset.
Supported by the Western Australian Government with a grant of $216,000, this work aligns with the State's vision to accelerate a renewable hydrogen future through its Western Australian Renewable Hydrogen Strategy which aims to blend at least 10% renewable hydrogen in its pipelines and networks by 2030.
The 18-month study will determine if and how the DBP can introduce hydrogen into its mix, including into the feedstock of the DBP mainline and laterals. In addition to this technical assessment we will develop a roadmap to assist in the development of regulations for hydrogen blended gas within Western Australia.
The outcomes of the feasibility study enable us to service emerging demand from other energy sector players keen to participate in hydrogen-based development and supply chain initiatives.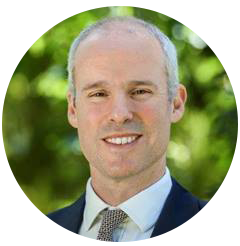 "AGIG recognises that we have a responsibility to decarbonise natural gas transmission assets. This study will be a pre-requisite for the gradual introduction of hydrogen, potentially at several different concentrations, into the DBP."

Ben Wilson, CEO AGIG
Project timeline

Find out more
---
Contact us
For more information:
For media enquires:
Our Renewable Gas Projects
Hover over the green dots to discover how we're making the renewable gas future a reality