Image: Artist impression of the HyP Murray Valley production facility.
A globally significant decarbonisation project
Hydrogen Park Murray Valley continues AGIG's hydrogen leadership by extending our renewable gas footprint into Victoria and New South Wales.
It aligns with our vision for a renewable gas future and delivering 10% renewable gas in our networks by 2030.

About Hydrogen Park Murray Valley
Hydrogen Park Murray Valley (HyP Murray Valley) is the next step in our renewable gas journey, building on Hydrogen Park South Australia (HyP SA) and our plans for Hydrogen Park Gladstone (HyP Gladstone).
The $64 million project, includes funding of $36.1 million from the Australian Renewable Energy Agency, $12.3 million from the Victorian Government with additional financial backing from the Clean Energy Finance Corporation.
HyP Murray Valley will see the development of a 10 MW electrolyser and associated equipment to produce renewable hydrogen. The electrolyser is set to be the largest on the east coast of Australia at the time of its commissioning.
Initially the facility will use renewable hydrogen for gas blending at up to 10% by volume to start decarbonising the gas networks in the Albury Wodonga region.
The facility is ideally located to realise other end uses, including refuelling, as the hydrogen market develops.
Project location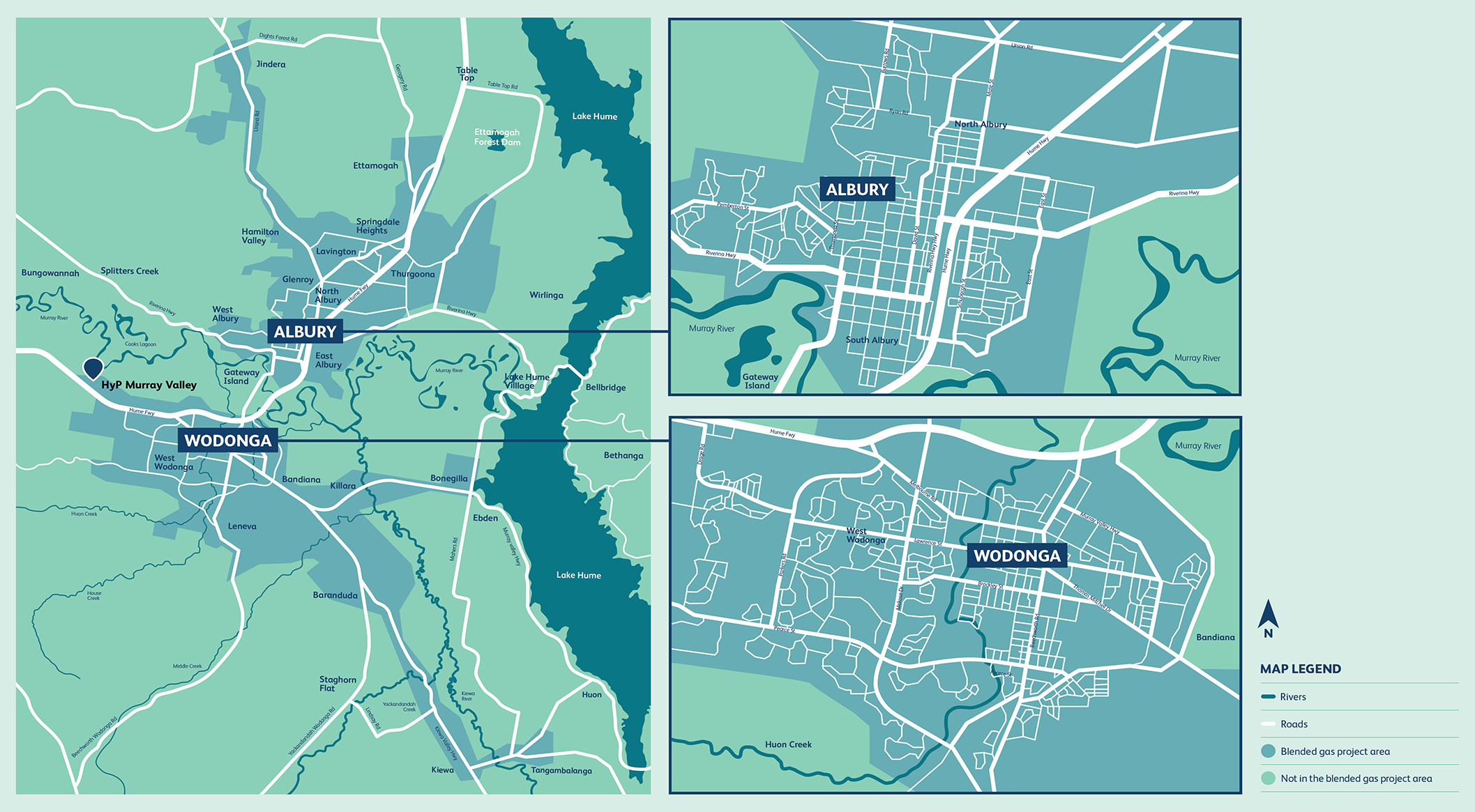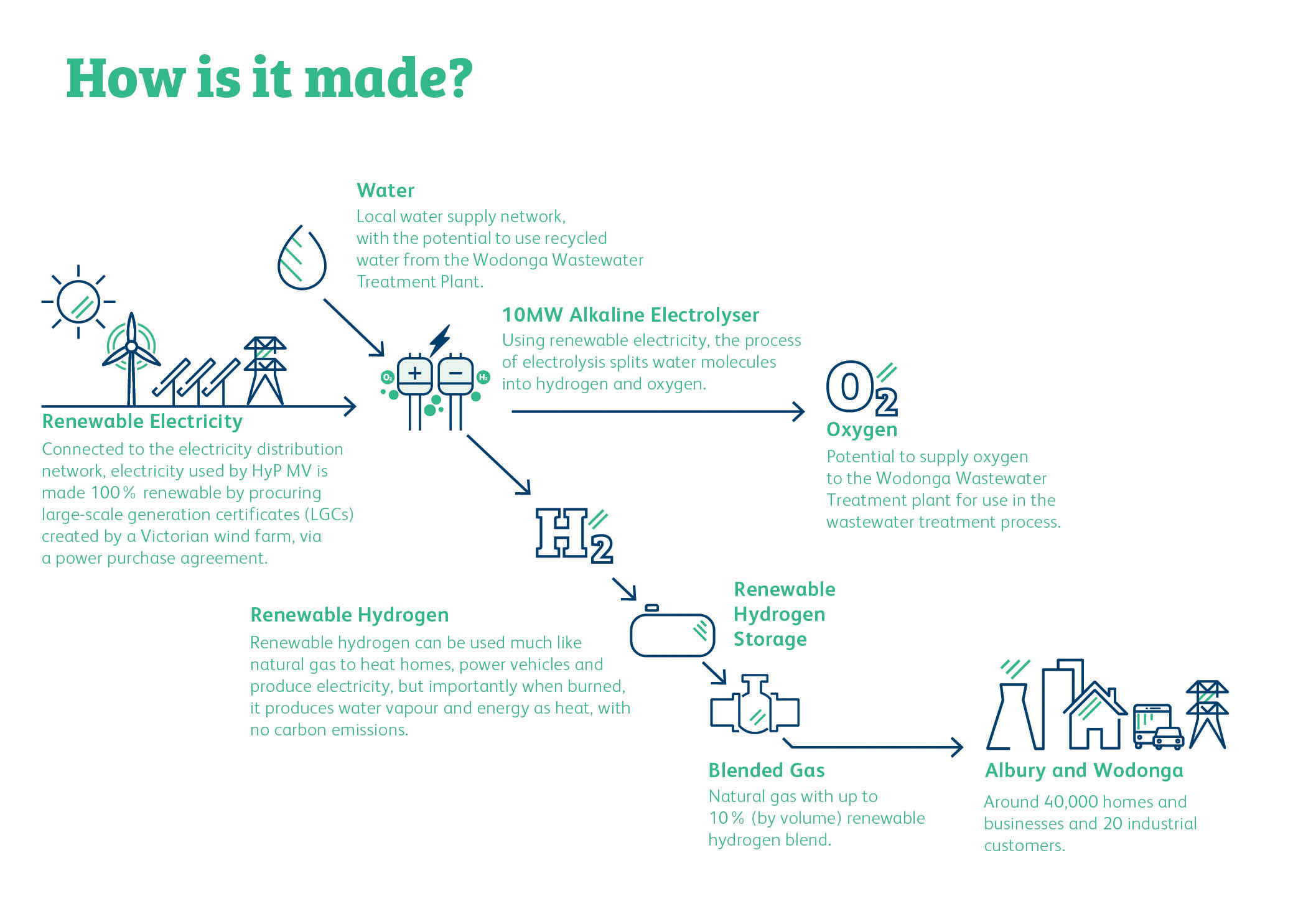 Project timeline

Find out more
Contact us
For general and media enquiries:
For more information about blended gas to the Albury Wodonga region:
The renewable hydrogen will be blended at up to 10% (by volume) into the Albury Wodonga region gas distribution network. This network is owned by Australian Gas Networks, AGIG's gas distribution network business in the region. Please visit the AGN website for more information about receiving renewable blended gas.
Disclaimer:
The views expressed herein are not necessarily the views of the Australian Government or the Victorian Government, and neither the Australian Government nor the Victorian Government accept responsibility for any information or advice contained herein.
Our Renewable Gas Projects
Hover over the green dots to discover how we're making the renewable gas future a reality