Expertise across the board
With extensive experience in the energy sector, the AGIG executive team is well placed to lead us to achieving our vision.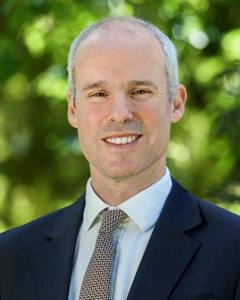 Ben Wilson
Chief Executive Officer
Ben joined AGN as Chief Executive Officer in March 2015 and became Chief Executive Officer of DBP and MGN in 2017. Previously, Ben was the Director of Strategy and Regulation and Chief Financial Officer at UK Power Networks, a large electricity distribution company in the United Kingdom with eight million customers. Before joining UK Power Networks in 2011, Ben was a utilities investment banker for 15 years, working in Europe, Asia and Latin America, most recently at
Deutsche Bank. He is Chair of Energy Networks Australia and a member of Advisory Panel for the Federal Government's Technology Investment Roadmap. He holds a Bachelors degree in Natural Sciences.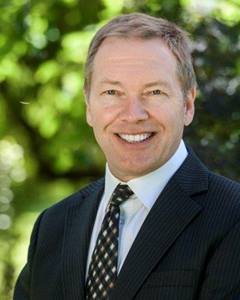 Mark Beech
Executive General Manager, Network Operations
Mark has operational responsibility for our gas distribution networks, the largest across Australia, ensuring the safe and reliable supply of natural gas to more than two million customers every day. Mark oversees the full life cycle of distribution network asset management, from commissioning through to the daily operational management of the distribution networks. Backed with more than 30 years of experience in utility operations, Mark has a well-deserved reputation as a technical leader in the Australian energy industry. Mark holds a Bachelor of Civil Engineering together with a Graduate Diploma in Engineering Management.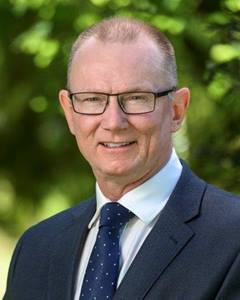 Jon Cleary
Executive General Manager, Commercial
Jon oversees the commercial operation of our transmission pipeline, storage and power generation assets. He monitors the changing energy landscape, seeking strategic opportunities for growth across our national operations. He is responsible for expansion opportunities and new projects, both in the regulated and unregulated space. Under Jon's leadership, we have added a number of new gas pipeline, storage and remote power assets to our portfolio. Reliability is critical for our customers, and Jon also manages our Western Australian control room facilities. Jon brings invaluable experience to our Executive Team, having worked for the Queensland Gas Company (BG Group) and Woodside. He holds a Bachelor of Economics and a Master of Science.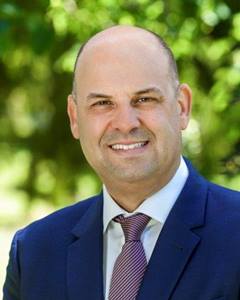 Craig de Laine
Executive General Manager, Customer and Strategy
Craig sets and implements the long-term vision for our gas pipelines and distribution networks, with a focus on actively pursuing a low-carbon gas future. Craig is also responsible for ensuring we have an engaged and skilled workforce, regulatory management, community engagement, compliance, internal audit and risk, policy and our economic advisory function. He brings over 20 years of industry experience, and currently Chairs the Future Fuels Cooperative Technology Research Program. He holds a Master of Economics.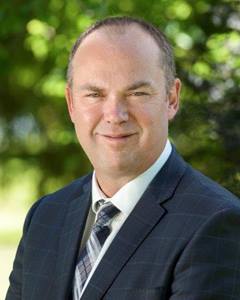 Paul May
Chief Financial Officer
Paul brings over 25 years' experience in corporate financial and management roles including extensive experience in ASX-listed companies. He has been CFO of AGIG entities since 2014. Paul oversees all aspects of financial operations and strategy for our portfolio of companies to ensure the business continues to be sustainably cost efficient. He is responsible for the accounting, treasury, tax, capital management and insurance functions across the group. He holds a Bachelor of Accounting and is a Chartered Accountant.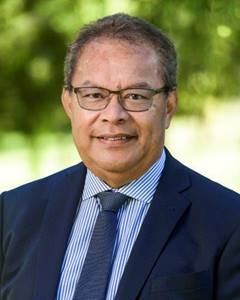 Tawake Rakai
Executive General Manager, Transmission Asset Management
Strategic asset management for the gas transmission system and storage facilities is Tawake's responsibility. He leads with the critical imperative of maintaining asset safety and integrity. Applying modern engineering practices, Tawake leads the design and construction of new gas transmission systems, storage facilities and hydrogen production facilities. Tawake is also responsible for health and safety at AGIG, including process safety, leading our safety culture and drive to zero harm. Tawake has extensive operations, maintenance and project experience with more than 35 years in the gas industry. He holds a Bachelor of Engineering (Mechanical).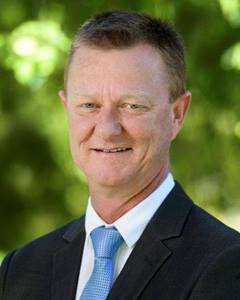 James Smith
Executive General Manager, Transmission Operations
James leads the safe and reliable operations of our transmission assets. Focused on achieving a zero harm future, James inspires our operations teams and optimises our maintenance activities in Western Australia and the Northern Territory. James is a keen advocate in the pipeline industry, supporting research, development and sharing of lessons learned. He brings almost 30 years' experience from field, supervisory, management and executive management roles in the gas industry. He proudly holds trade qualifications in addition to an Advanced Diploma in Leadership and Management.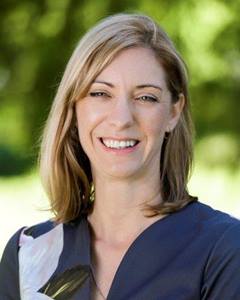 Roxanne Smith
Executive General Manager, Corporate and Regulation
Roxanne manages the Legal and Company Secretary Team, overseeing and advising on all legal and governance matters. Prior to joining AGIG in October 2019, Roxanne spent 20 years in private practice providing legal advice to clients in the infrastructure, utility and natural resources sectors, with a focus on regulation. Roxanne's depth of experience in our sector enables her to provide strategic legal support to all areas of our business. She holds a Bachelor of Laws (Honours) and a Bachelor of Commerce (Accounting).