About DBP

Dampier Bunbury Pipeline
Dampier Bunbury Pipeline (DBP) is the operator of the privately owned Dampier to Bunbury Natural Gas Pipeline (DBNGP), Western Australia's most important energy infrastructure asset.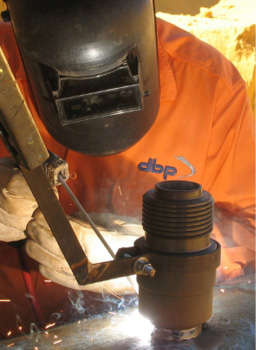 As WA's key gas transmission pipeline, the DBNGP spans 1600 kilometres, linking the gas fields located in the Carnarvon Basin off the Pilbara coast and the Perth Basin directly to mining, industrial, customers and homes in Perth via the distribution network.
Our principle role is to ensure the safe and reliable operatorship of the DBNGP. DBP is an experienced pipeline maintenance and integrity management operator, spending in excess of 112,000 hours on planned maintenance each year.
The pipeline has been in continuous operation since 1984, the system consists of 27 turbines located at 10 sites providing pipeline compression, which essentially push the gas through the length of the pipeline.
DBP also provides design, project management and construction services to companies wishing to connect to the DBNGP for pipeline laterals, inlet connections and metering stations.