2020 Annual Review
2020 was an extraordinary year in many ways. While navigating new challenges, we've delivered a strong overall performance on for our customers, stakeholders and shareholders.

COVID-19 changed the way people lived and worked. With Australians spending more time than ever at home this year, we've delivered energy safely and reliably to homes and businesses. It's been another strong year of operational performance on our transmission and storage assets. Safety has been outstanding and we've delivered positive outcomes for customers

Gas infrastructure remains an important part of the energy landscape in Australia, and Major projects have helped us to deliver on our Vision of being the leading gas infrastructure business in Australia.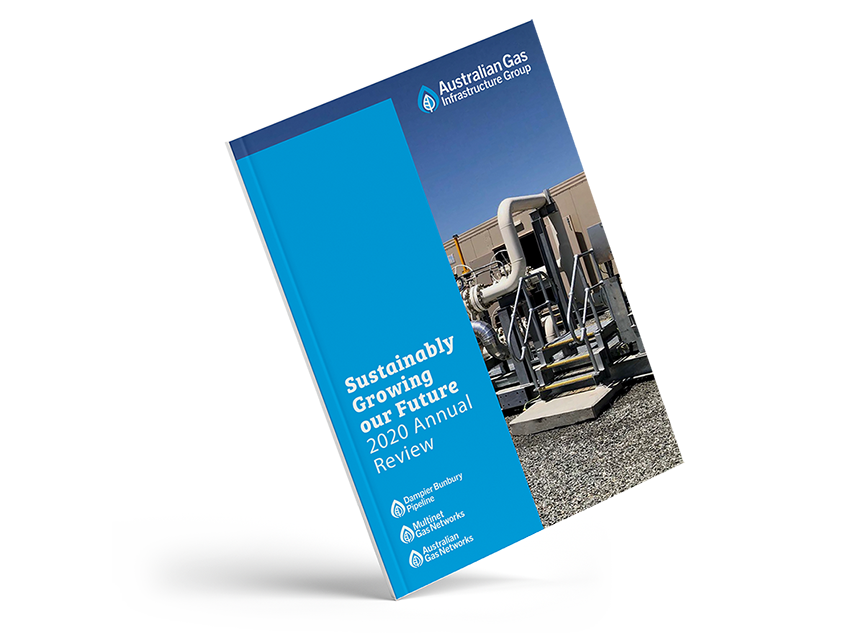 In 2020 we strengthened our project portfolio across the supply chain and proved our expertise in delivering diverse assets. We replaced over 400km of cast iron mains with polyethylene pipes to maintain safety and future-proof our networks. We are leading the industry on the pathway to cleaner energy through Australia's largest renewable hydrogen project, producing and blending renewable hydrogen into our existing public network.
From natural gas to hydrogen, our 2020 Annual Review shows how we are delivering for customers today and tomorrow.