Fortescue River Gas Pipeline - Solomon Hub Iron Ore Mine Meter Station Upgrade
The Fortescue River Gas Pipeline is a 270 kilometre, 16-inch pipeline connecting Fortescue Mining Group's Solomon Hub iron ore mine to the Dampier to Bunbury Natural Gas Pipeline (DBNGP), supplying the 125MW mine power station.

In 2021, AGIG is completing upgrades to the Solomon Hub meter station, including an additional metering offtake and the expansion of the current meter run. Total capacity will increase from 26TJ/day to 64TJ/day.

The second outlet point is being constructed for an additional power station for the Solomon Hub mine, enabling Fortescue to utilise the full contract capacity of the Fortescue River Gas Pipeline.

As part of the upgrade, a new larger water heater has been installed and a new metering skid was designed, constructed, transported to site and installed. The upgrade was complicated by the limited space within the meter compound.
AGIG is proud to support Fortescue
and their mining operations
in Western Australia.
For further information contact:
Jon Cleary
Executive GM Commercial
M(0488) 270 154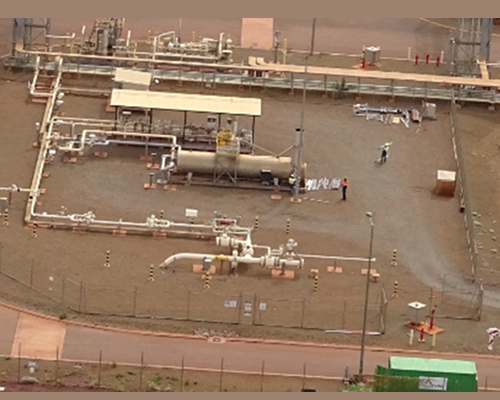 Solomon Hub Metering Compound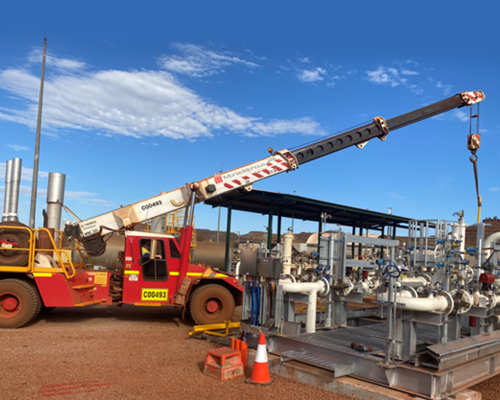 Installation of new meter skid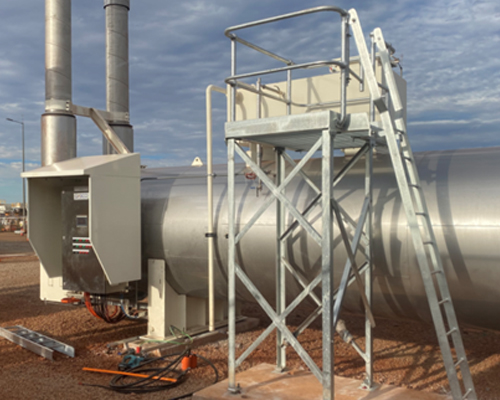 New water bath heater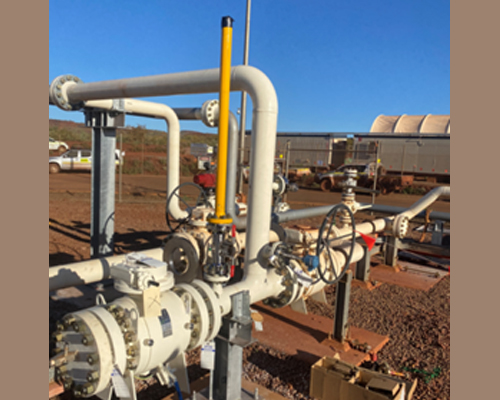 Solomon Hub Meter Station